Welcome To
Providence Resources
Care
ers
Our employees are our most important asset. We are concerned of their protection, promotion, health, safety and wellbeing of our employees including their respect, dignity and rights.
We plan and support for the further development of our employees skills and expertise, broaden their experience and be empowered to perform at their best wherever they are in the world. We value promoting from within and building a high performance organization through fair reward and recognition.
Our safety vision is that together we will create an injury and illness‐free workplace where everyone goes home safe and healthy each day in their working life. Safety is not about numbers ‐ it's about people. The policies, standards, programmes and targets we set are important and we are progressing on our journey toward a zero harm culture where everyone knows that they make a difference and where all employees and contractors have the knowledge, competence and desire to work safely. We do this by identifying, and managing, the key health risks to which they are exposed. This includes minimizing occurrences of occupational illness, supporting our people in leading healthy lifestyles and in their fitness for work, and helping them to remain healthy as they travel and work at our more remote sites.
With operations and assets spread across the globe, we offer rewarding career opportunities to talented, diverse, passionate and motivated individuals to work across geographies and cultures as a part of our global team.
Our global and dynamic work environment welcomes diversity of gender, skill, thought, nationalities, experience and style.
We offer careers and not just jobs, we invite people to be a part of our team!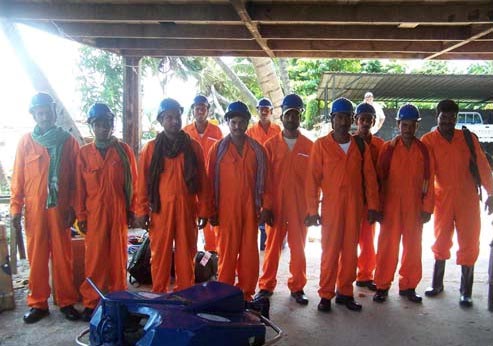 Principal Resources
---
Our portfolio comprises six principal resource categories – Coal, Iron Ore, Copper, Gold, Manganese & Lithium- plus one support group: Exploration Team.
If You are interested you can send your resume.
Latest Events
---